I was interviewed by Nikki Zakkas from 10and5.com for their December " Inclusive holiday menu" where I was one of "5 South African foodies" to share their fave recipes and memories.
"One of the most festive times of year is here, and party food is on the menu. In the spirit of celebration, we chat to a few formidable chefs and food bloggers — Ming-Cheau Lin, Khanya Mzongwana, Parusha Naidoo, and Cape Town-based duo Tamzyn La Gorce and Kaeli Justus — about their festive food traditions."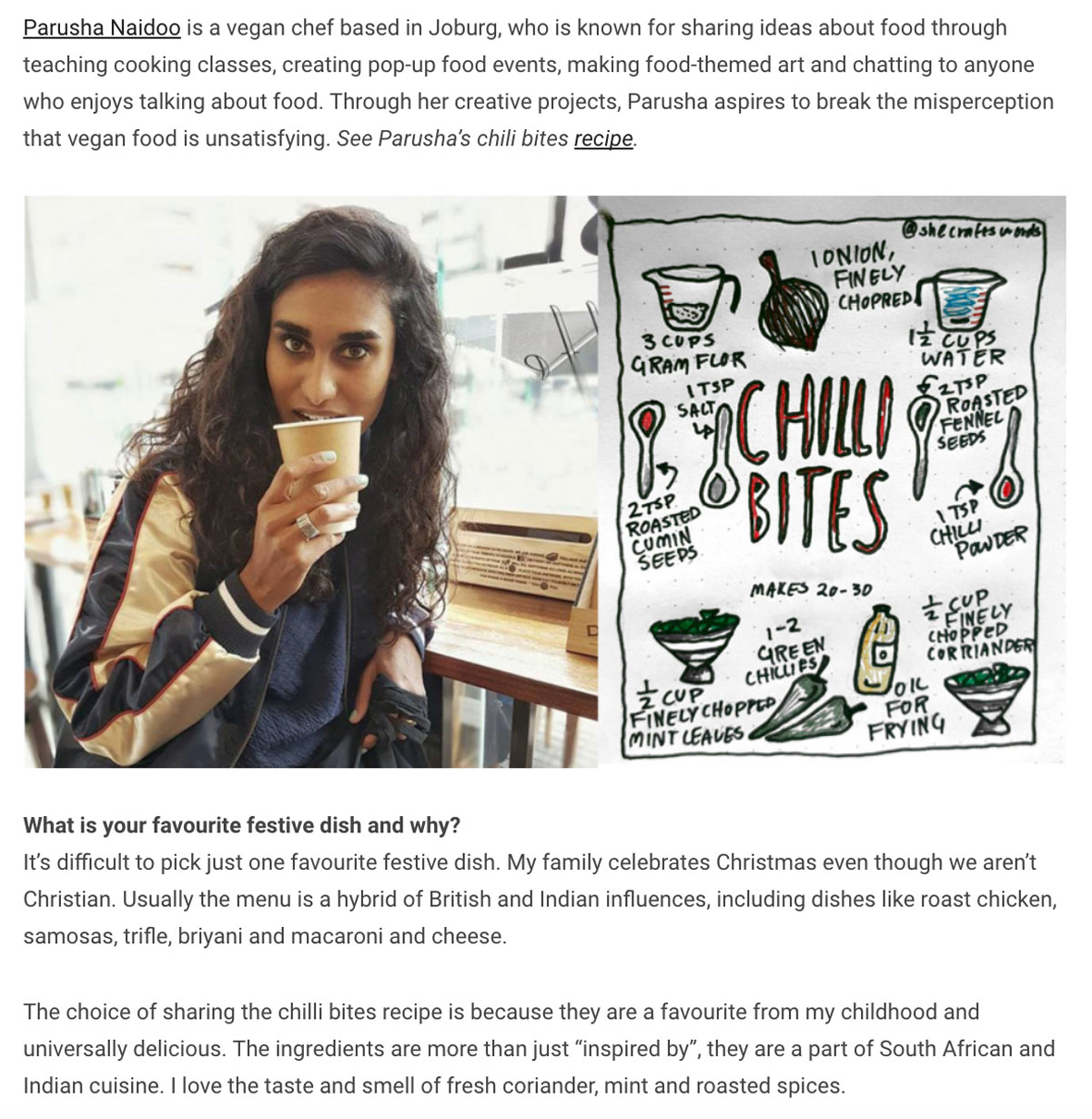 For the full article, check it out 10and5.