In all my recipes there is no exact recipe… But here there is a formula – think in units of one:
(1 onion and 1 tsp of each of all the rest)… And think in threes (the first three – onion, garlic, ginger. Then the next three – cumin, turmeric and chilli).
The idea is this: Don't complicate your life! If you're unfamiliar with making curry or with using spices then start simply.. Once you get the hang of it, then start expanding on your knowledge and playing around with other spices…
1 x onion
1 tsp garlic, grated
1 tsp ginger, grated
Those are the first three. Throw them into some oil until the onions are translucent.
Then add the next three (the spices).
1 tsp cumin
1 tsp turmeric
1 tsp chilli (fresh or powdered)
Then add about 3 cups of vegetables or legumes. Let it cook until it tastes good. Then enjoy! Below is an example of what I like making – a tomato curry that I eat with toast and wash down with rice milk tea…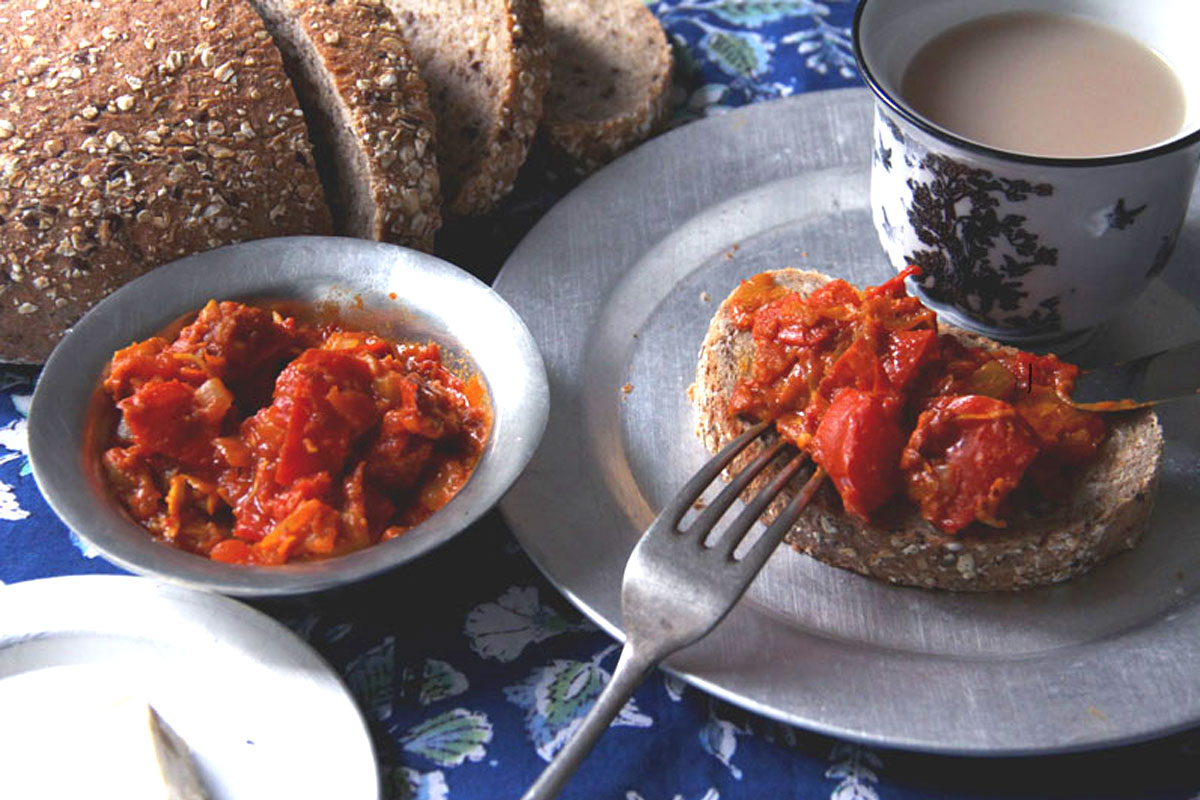 And lastly, here is a short film where I taught this 3 + 3 = curry method to two of my vegan filmmaking friends, Dana & Lou, of Plantbasedtraveller. Watch it… And also watch some of their other inspiring films from their travels around Lima, Cusco, Paris and New York…