At the end of 2017 I started working with The Royale, a Cuban restaurant and bar, in Craighall Park in Johannesburg, to create a few vegan options for their menu.
In 2018 they launched these first two options below – A Mushroom Burger (with Fries) and Cauliflower Wings (served with Mojito Vegan Mayo). So far, the responses have been overwhelmingly positive and I am very happy to have helped make it more convenient for people to choose meat free dishes when eating out!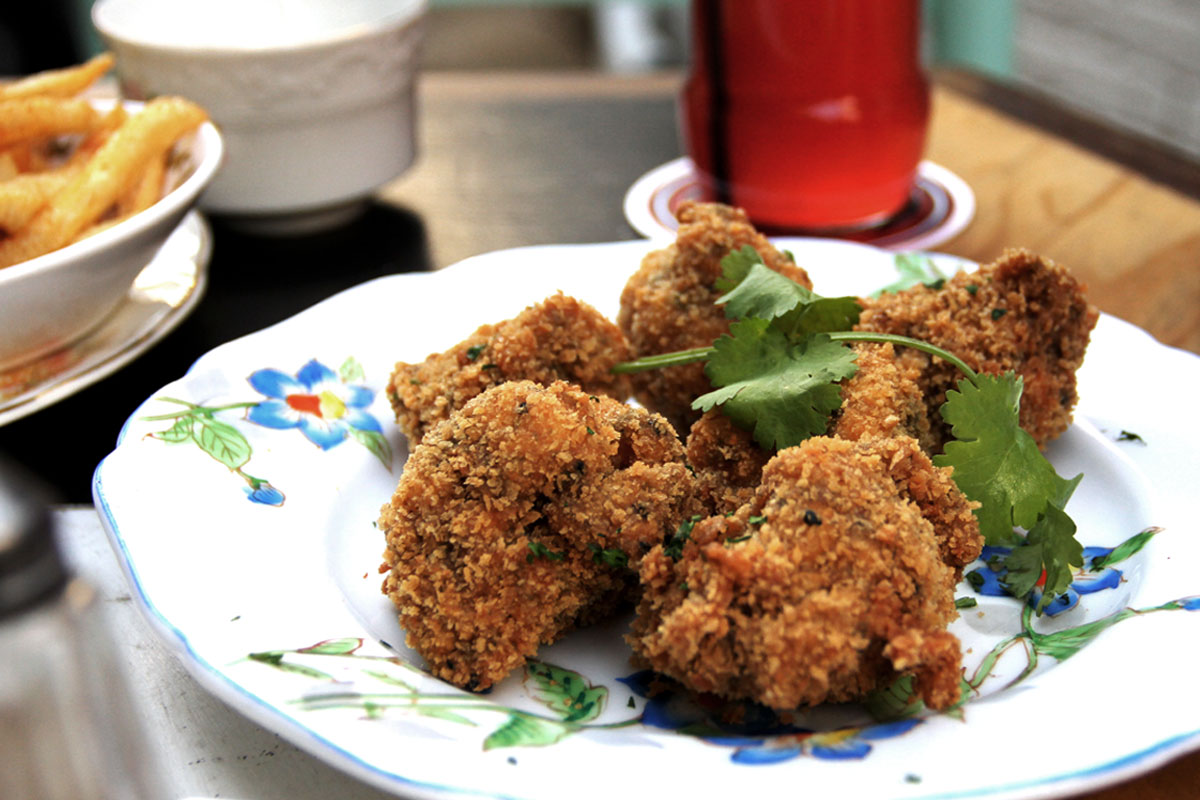 There are two more dishes coming soon – Soya Mince Empanadas and a Cuban Bowl. Also, their cocktails are delicious… a tasty, happy eating experience.