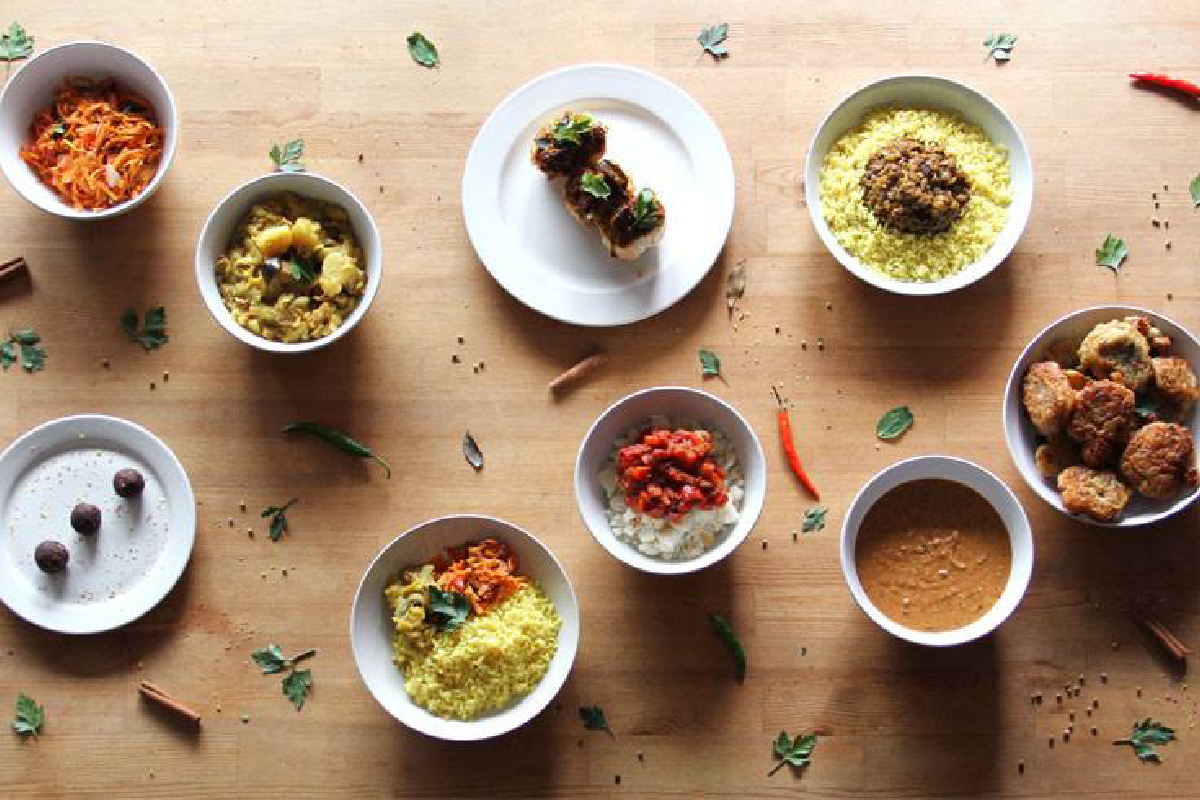 At first, I did it just for fun. Then people loved it and I loved it. So it continued. It started with bunny chows and then exploded…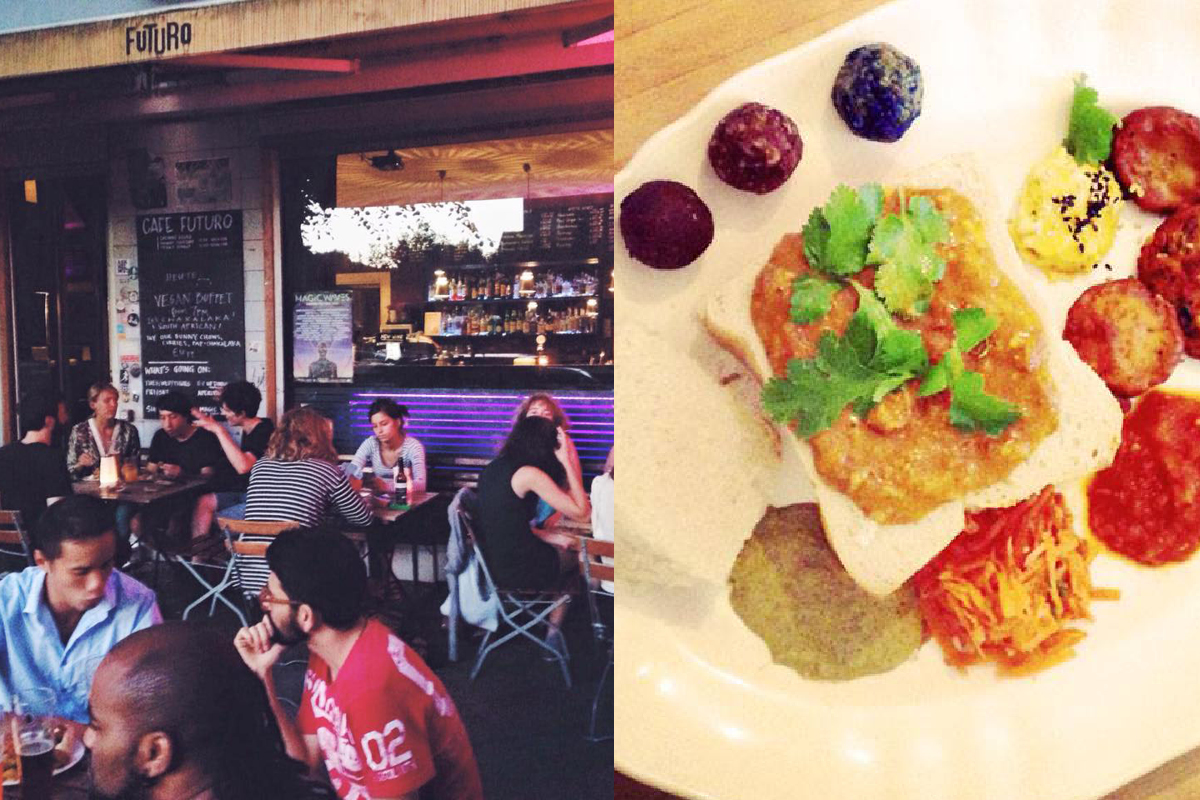 I saw it as a way to play with the idea of multiculturalism on a plate. It evolved from a single plate to a buffet of different traditional South African dishes, from Indian to Zulu to Jewish to Afrikaans to Cape Malay… And more sometimes.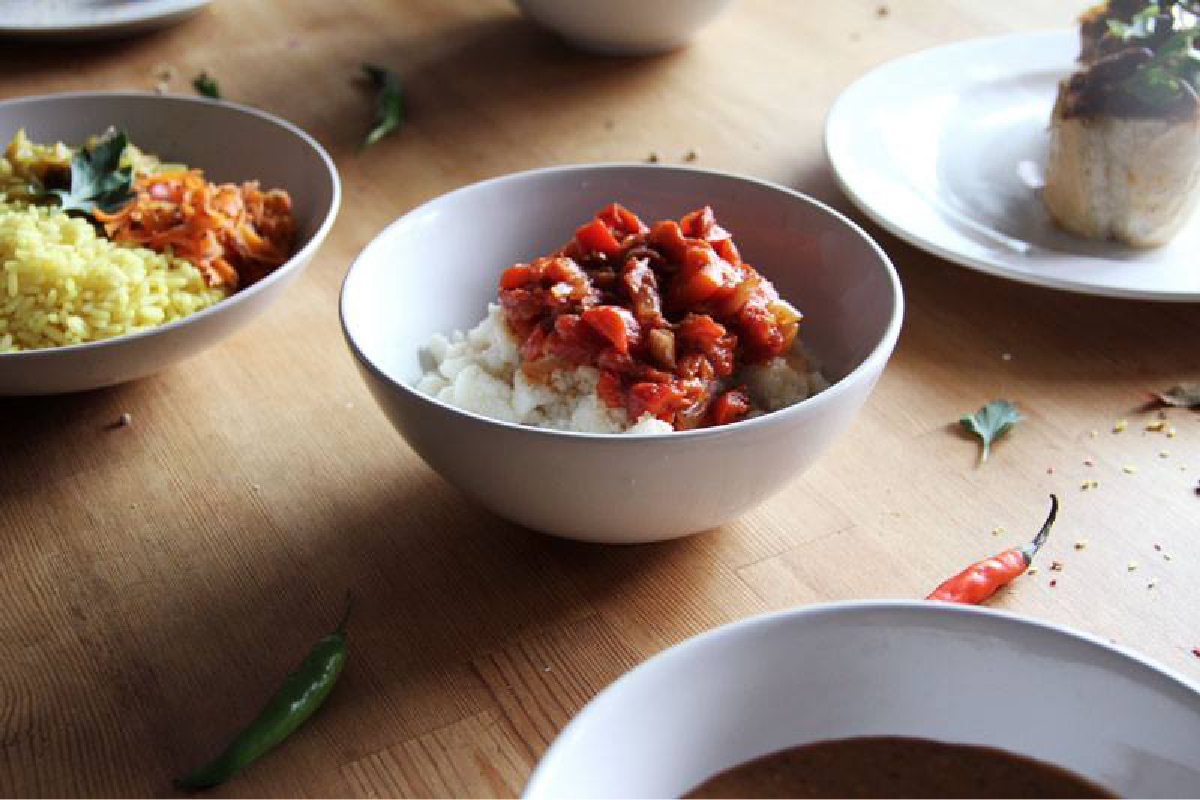 This is roughly what I wrote and would give to my guests as a way to explain what they were eating:
Food is a way of preserving history. And a way of playing with history. It is tasty material evidence of the past's influence on the present. This pop up dinner can be seen as a living archeological site. Gastro-historical. Post-colonial cuisine. A story of migration, occupation, slavery and cheap/free labour. It is one of the many stories of South Africa. And of the colonised world. Of trade and power. "Desegrate the plate"… is one of Chakalaka Tuesday's themes. You are invited to curate your own cultural melting pot, a post-apartheid "new South Africa" on your plate. This is the spirit of South Africa but it is rare to find this sort of mixing of cuisines in South Africa itself. You don't find pap (black African) with curry (Indian), bobotie (Cape Malay) and potjiekos (white Afrikaans) at the same table. Experience a mixing of cultures here through your senses of taste, touch and smell.
Below are a few snaps (unfortunately mostly low quality but they give you a feel of these events which occured bi-monthly for a year and then weekly for the last 6 months) from early 2014 to the late 2015: