On the 5th of December 2015 and the 16th of January 2016, I collaborated with my dear friend Roushanna Gray and did two "Foraged Vegan" pop up events.. Vegan chef meets wildfood innovator serving up a fresh, healthy and delicious menu inspired by South African foliage and food for an intimate crowd. We told our guests to expect wild and experimental dishes converging cuisines, moments in time and heritage – a fresh multi-sensory experience.
The first event was a four course meal with a botanical cocktails and the second was a "Food Art Feast" comprised of two botanical cocktails and ten food art creations. Both events included a tour by Roushanna through colourful, edible gardens and an introduction to indigenous plants at the venue, which was The Good Hope Garden's Nursery, an indigenous plant nursery where she lives.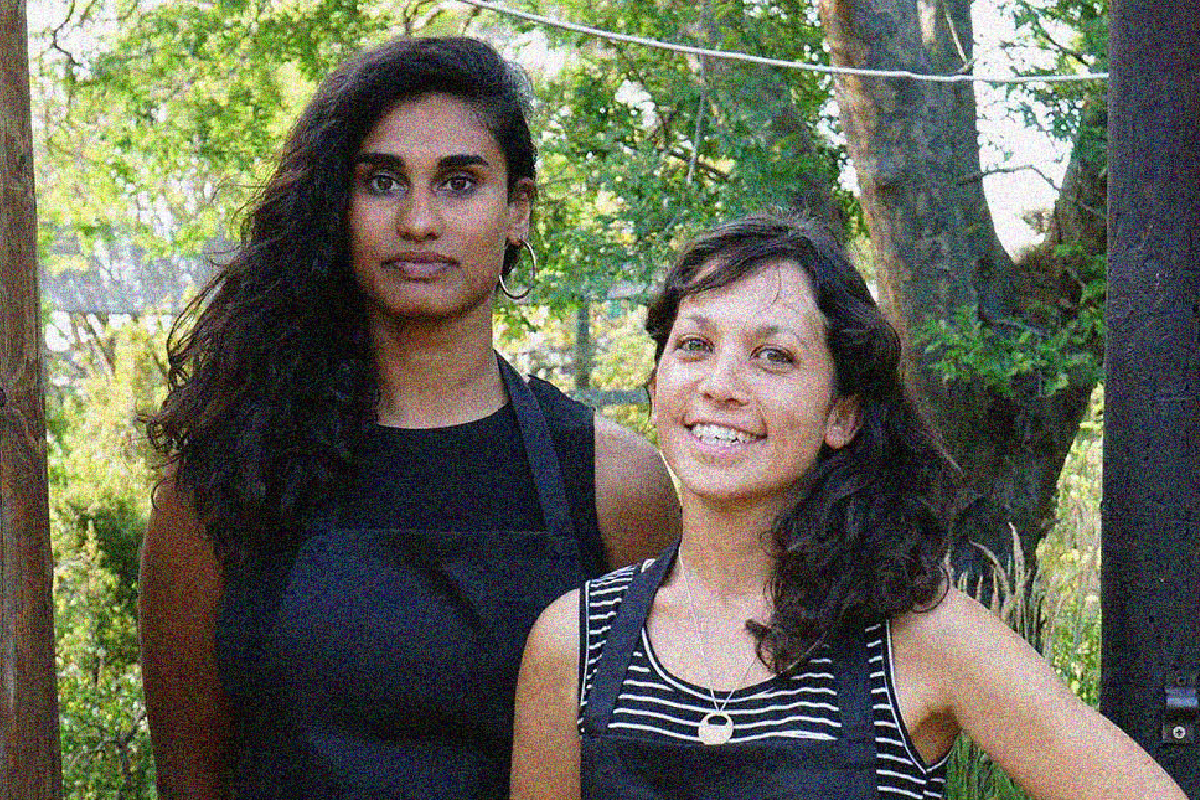 That's Roushanna on the right and me on the left.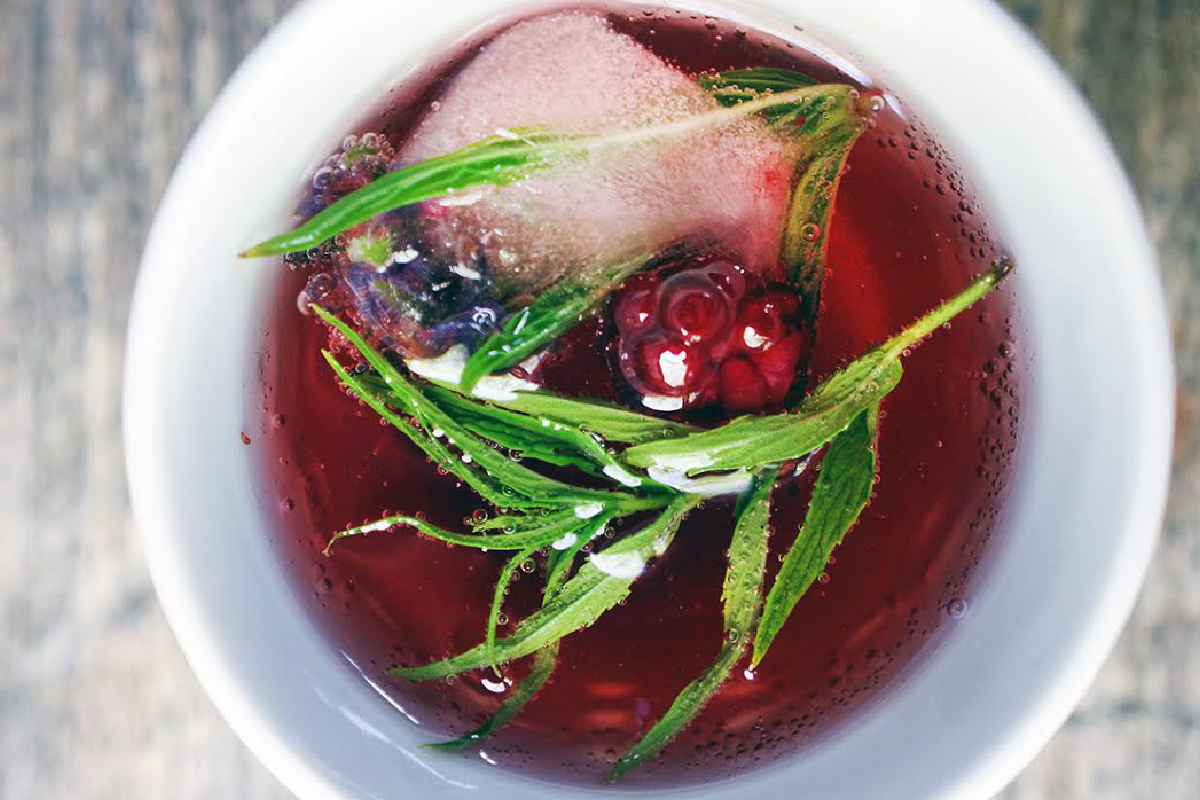 Botanical kombucha cocktail.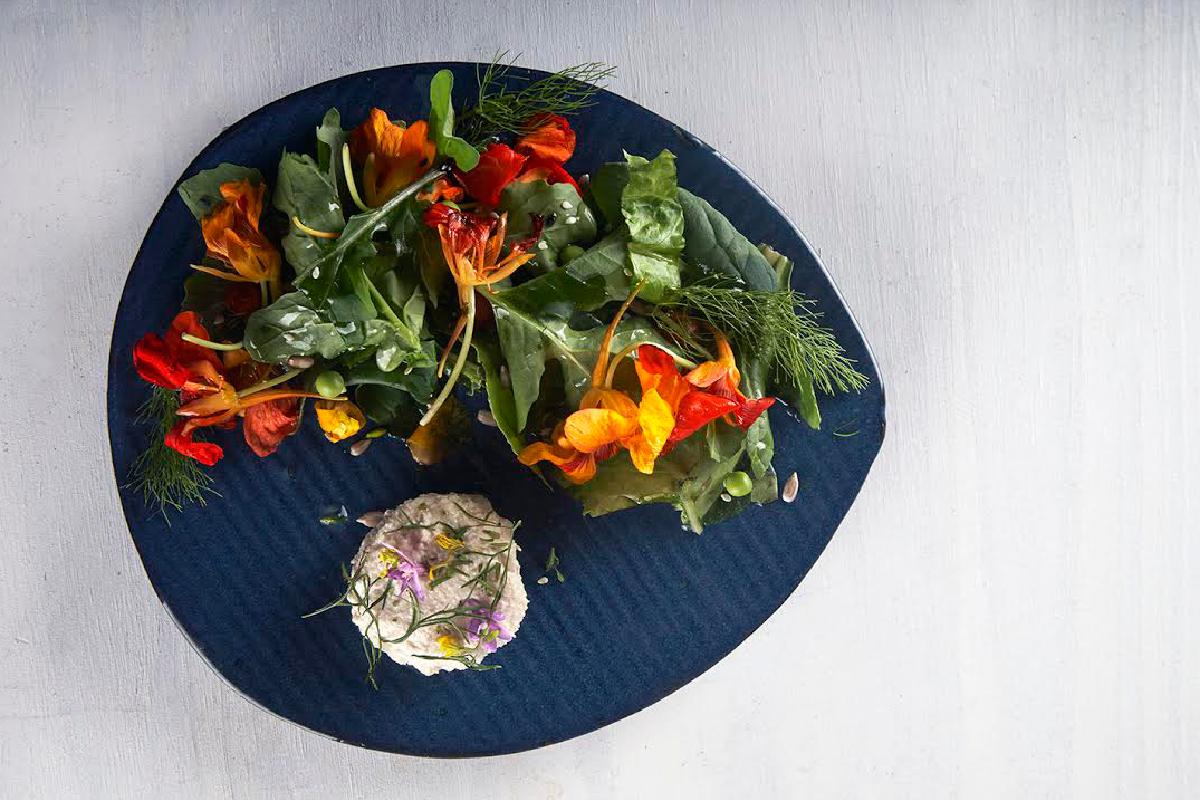 The starter of wild foraged salad with edible flowers + cashew nut cheese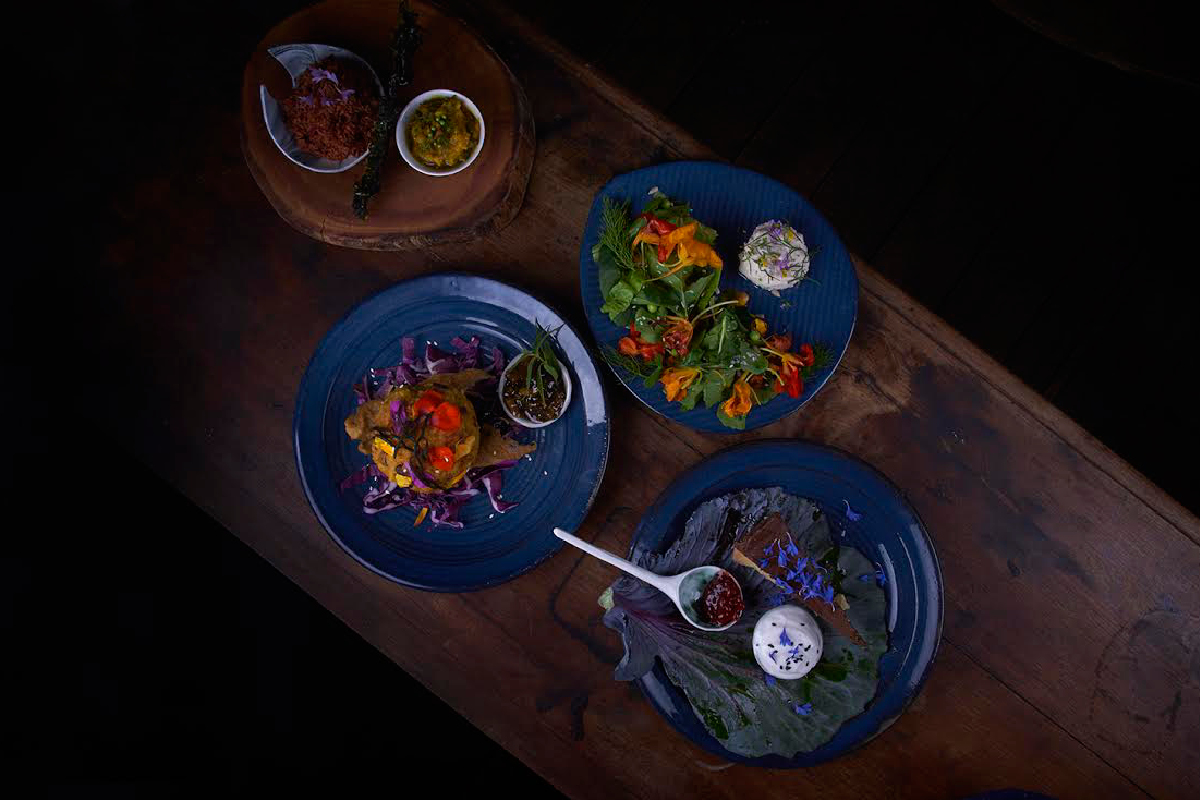 Beetroot thoran with nori papadum + seaweed and cinnamon sambal (top left)/ Flower petal pilau on a bed of seaweed tempura with kei apple chutney (middle left)/ Chocolate tart with numnum coulée (far right). The starter again above the last two.
Below are images from the Food Art Feast: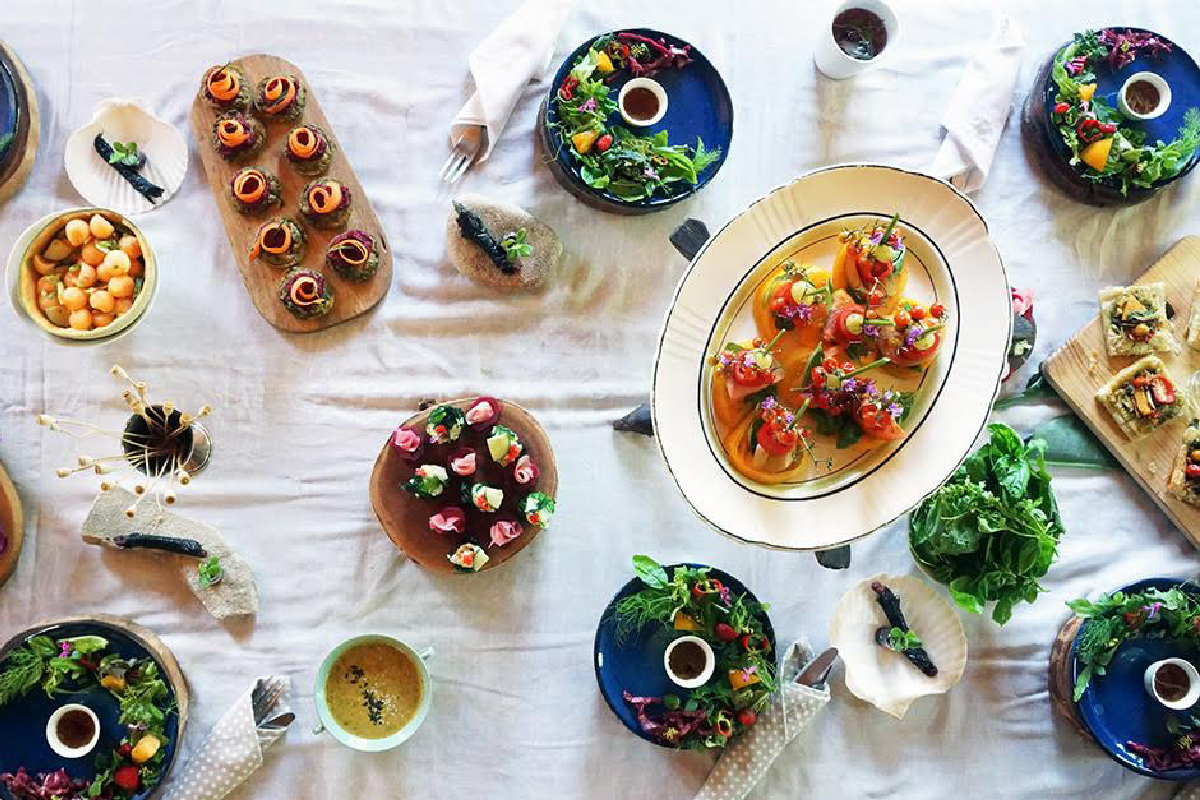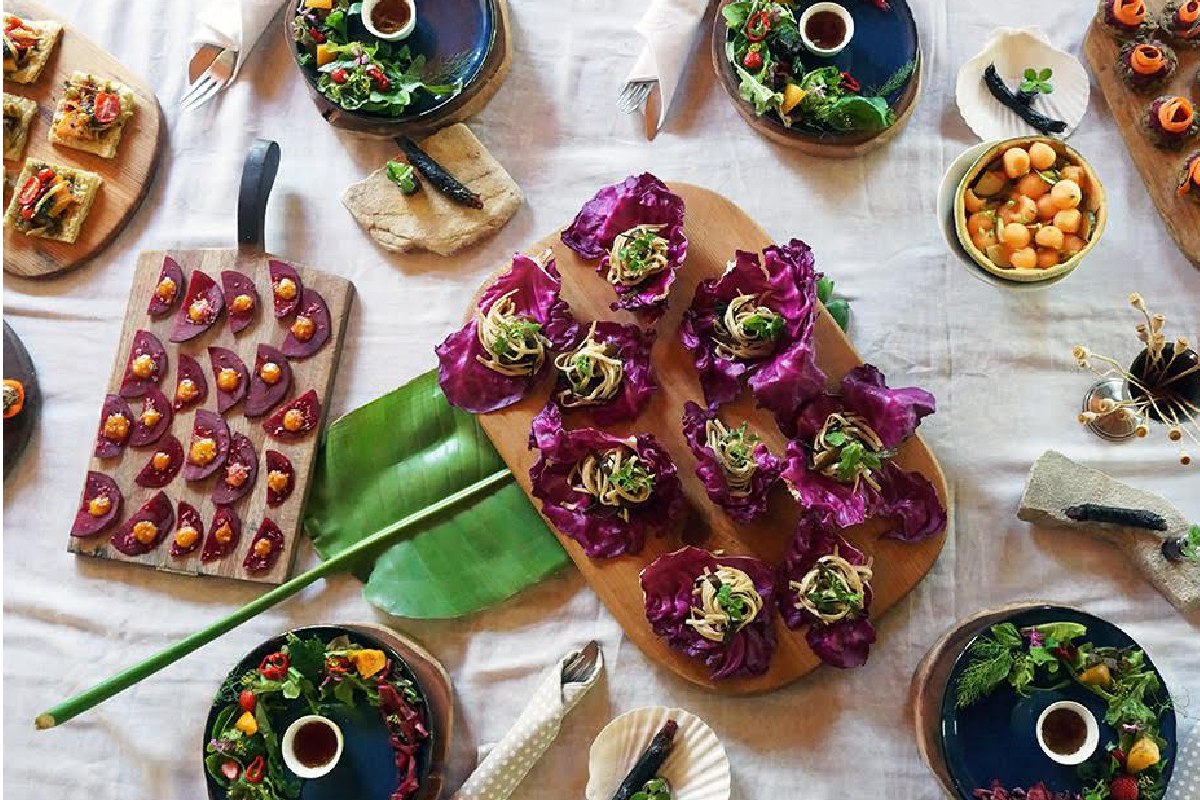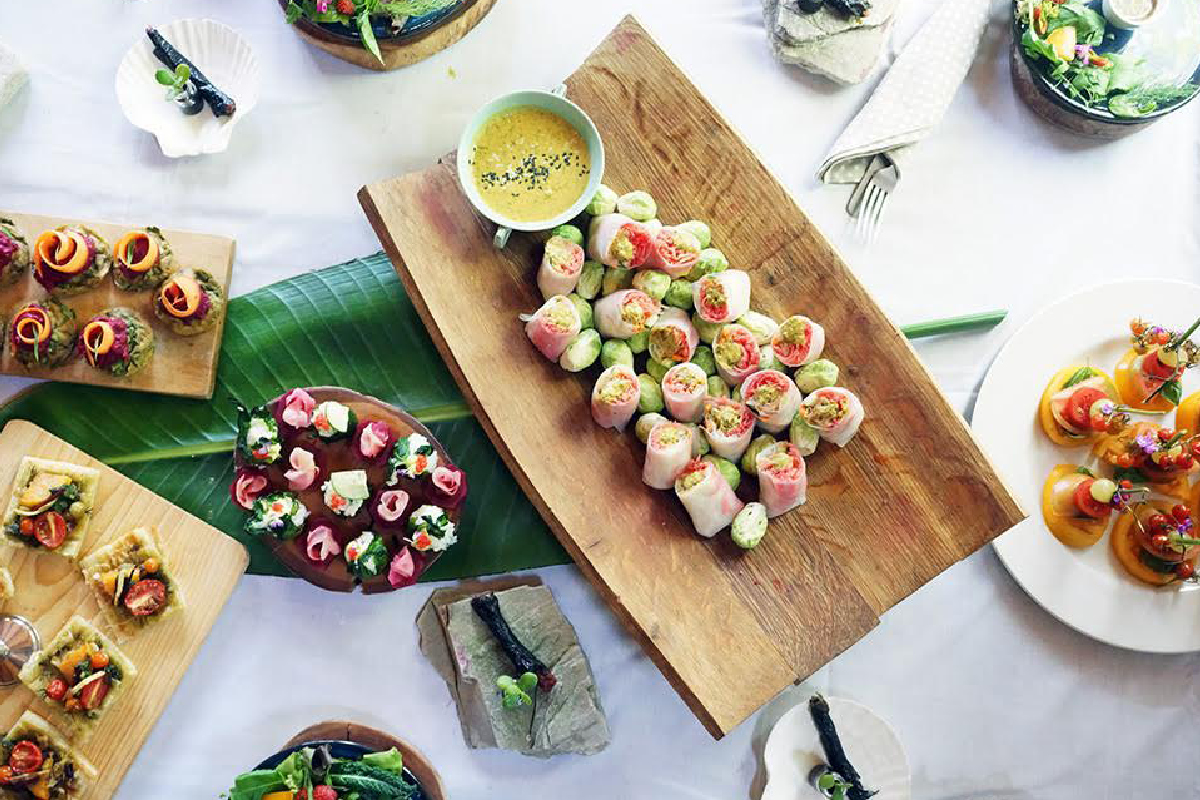 This tasty banquet and the previous one took place in a wooden cabin filled with plant and flower installations, where guests were seated around two beautiful handmade tables.