I found lots of lovely pictures of Le Tricycle on the internet while doing my research about vegan restaurants in Paris. It seemed really cool and inspired with its hip hop themed hot dogs with names like Snoop Dog and Dogter Dre. And bowls of rainbow vegetables and plantain. And the young and beautiful owners Coralie Jouhier and Daqui Comis, a couple, who besides starting the business with tricycles at festivals, also collaborated with a clothing brand called Good Guys Don't Wear Leather to create a blue camo vegan shoe (which is coming soon).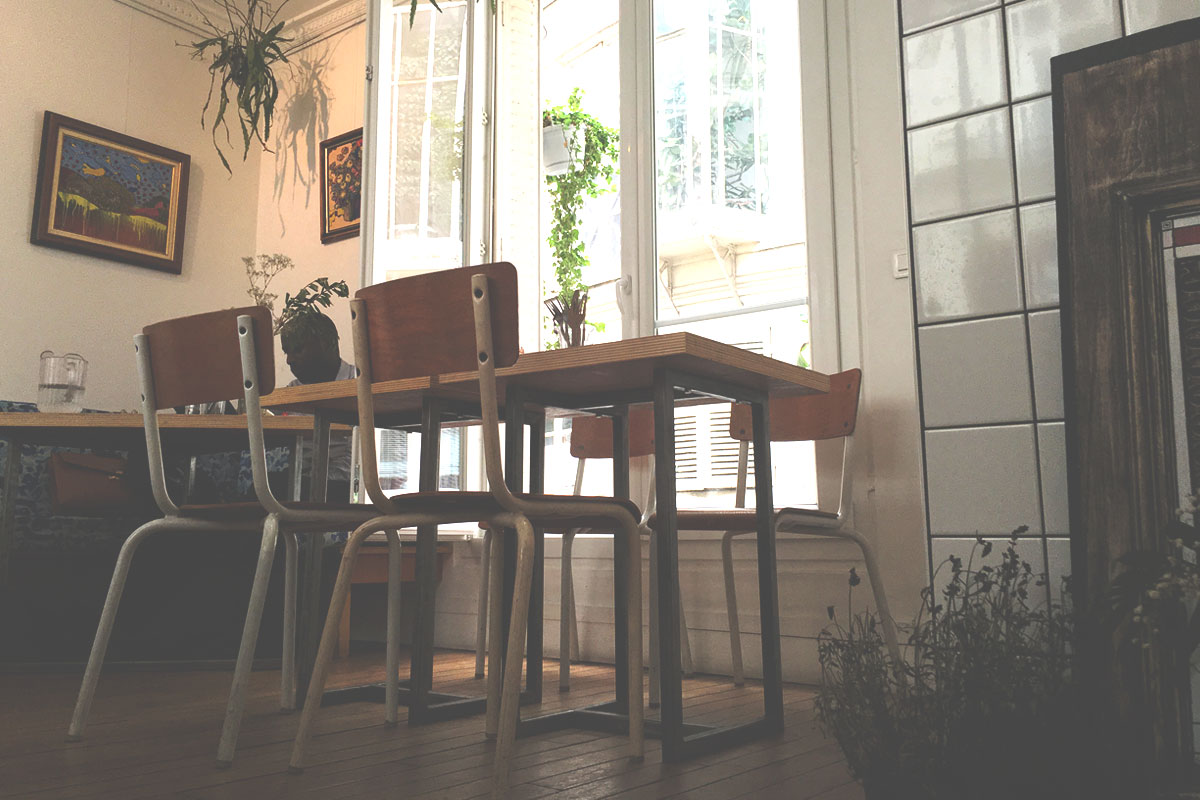 I enjoyed my stay there. It did not disappoint my expectations. The atmosphere is inviting and relaxed with wood and plants and art all around. Coralie, behind the counter took my order. And brought the food upstairs to the dining area and cleared tables too, which I found surprising to see an owner do. But it's that kind of place. Homely vibes.
Later, as I was leaving and taking pictures on the street, Coralie came outside and we chatted a little while. It was a nice moment of connecting through food. She gave me a few more tips for more places to visit for tasty vegan food in Paris, which I look forward to discovering soon.
Le Tricycle is highly recommended. There's a lot of love in this shop.
Website: Le Tricycle
Location: 51 Rue de Paradis, 75010 Paris, France
Opening hours: Mon-Fri: 12-5.30pm, Sat: closed, Sunday: 12-4pm