I tried the Vermicelles du Paradis (Vermicelli of Paradise), above, which was delicious and seemed to have a Vietnamese flavour to it. (Or maybe "Berlin Vietnamese" since that's the only Vietnamese I know and I've been told that what you find in Berlin is not what you find in Vietnam). This dish was made up of soya strips, rice noodles, shredded lettuce, carrot and mint, with chopped peanuts, and a tasty tangy sauce that I was trying to figure out the whole time.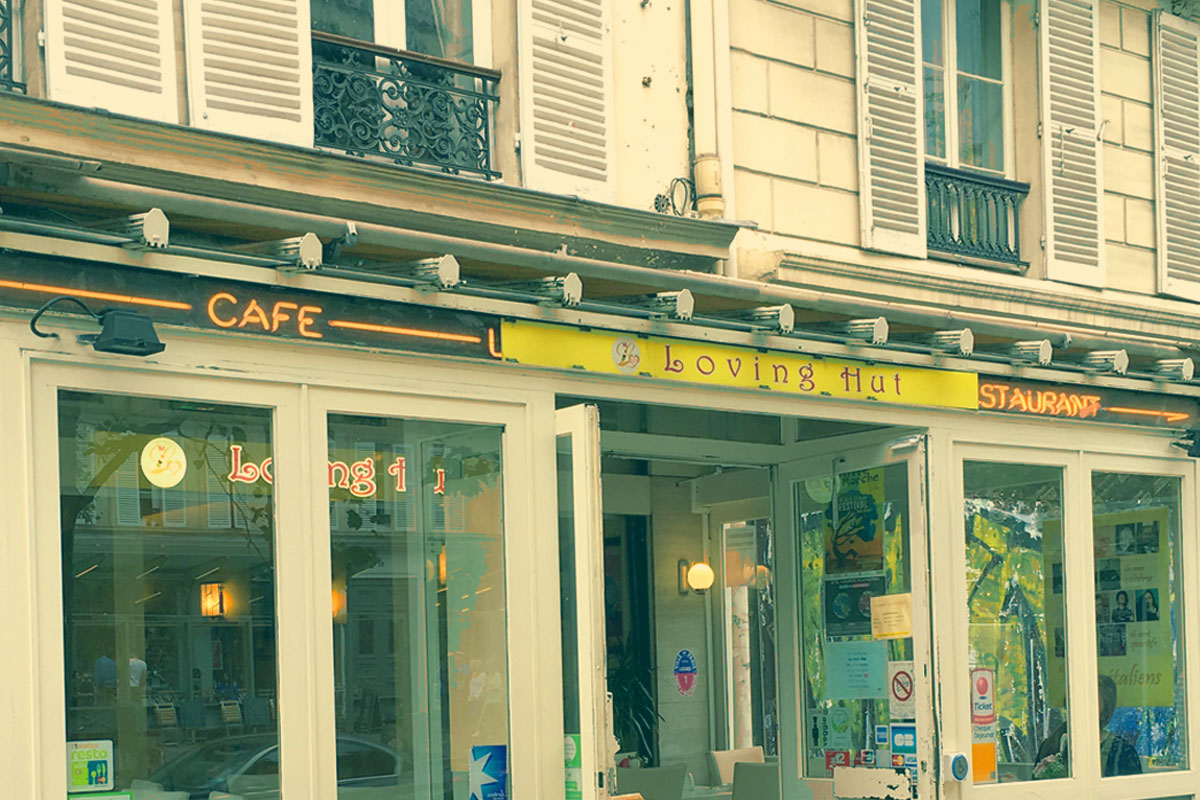 Loving Hut is a cute little spot near Bastille. Very low key, not fancy, created with the motto "peace begins on your plate" and a vision that all beings can live together in peace, love and harmony. They offer an all vegan plant-based menu that they describe as international cuisine.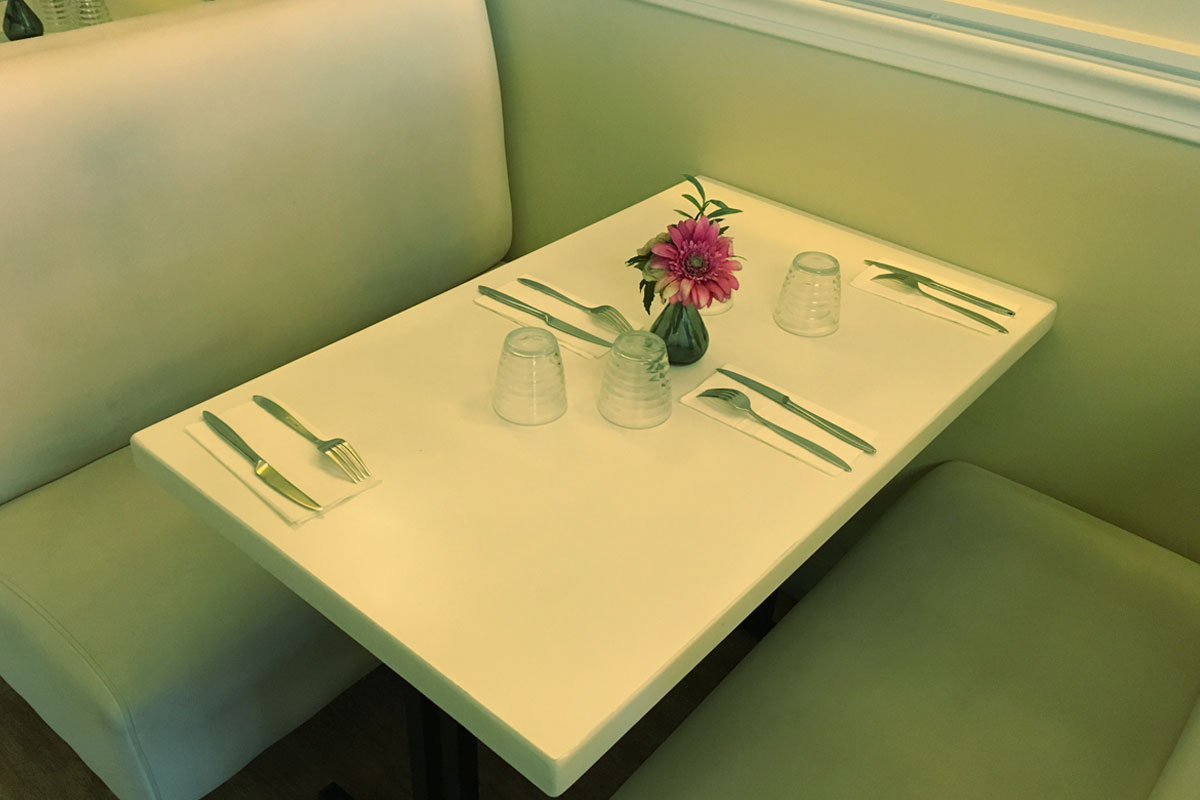 All their ingredients are 100% vegan and they use organic vegetables and non-GMO products as much as possible. The only downside for me, as I am a vegan who likes to drink and smoke, is that they are 100% non-smoking and 100% non-alcoholic. But that probably suits most people. Also, I got there just before 3pm as they were closing so had to get my meal to take-away. They only open for three hours for lunch and then again for three hours for dinner, which is good a fact for visitors to know… I highly recommend trying this place out if you're in the area!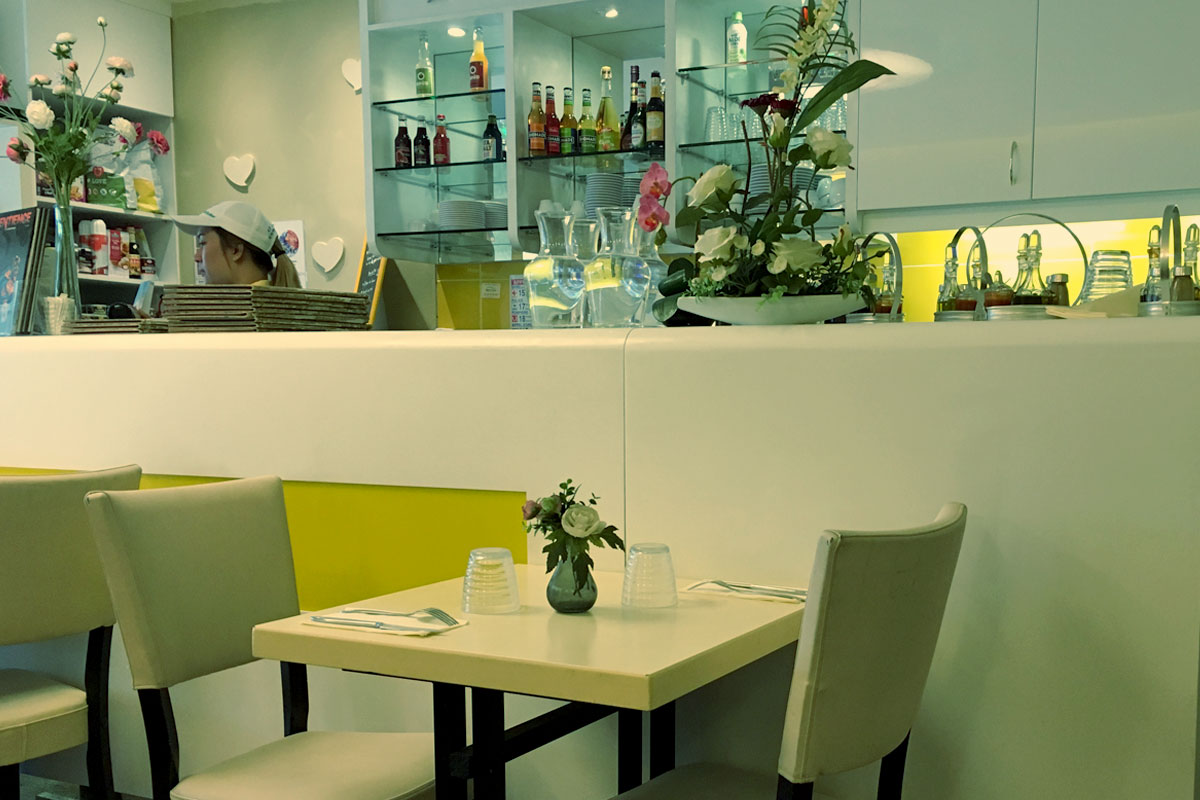 Opening hours: Mon – Thurs: 12-3pm & 7-10pm, Fri – Sat: 12-3pm & 7-10:30pm.
Website: Loving Hut