I will be doing a talk as part of the Street Food Festival in Johannesburg. The topic is "Reducetarianism".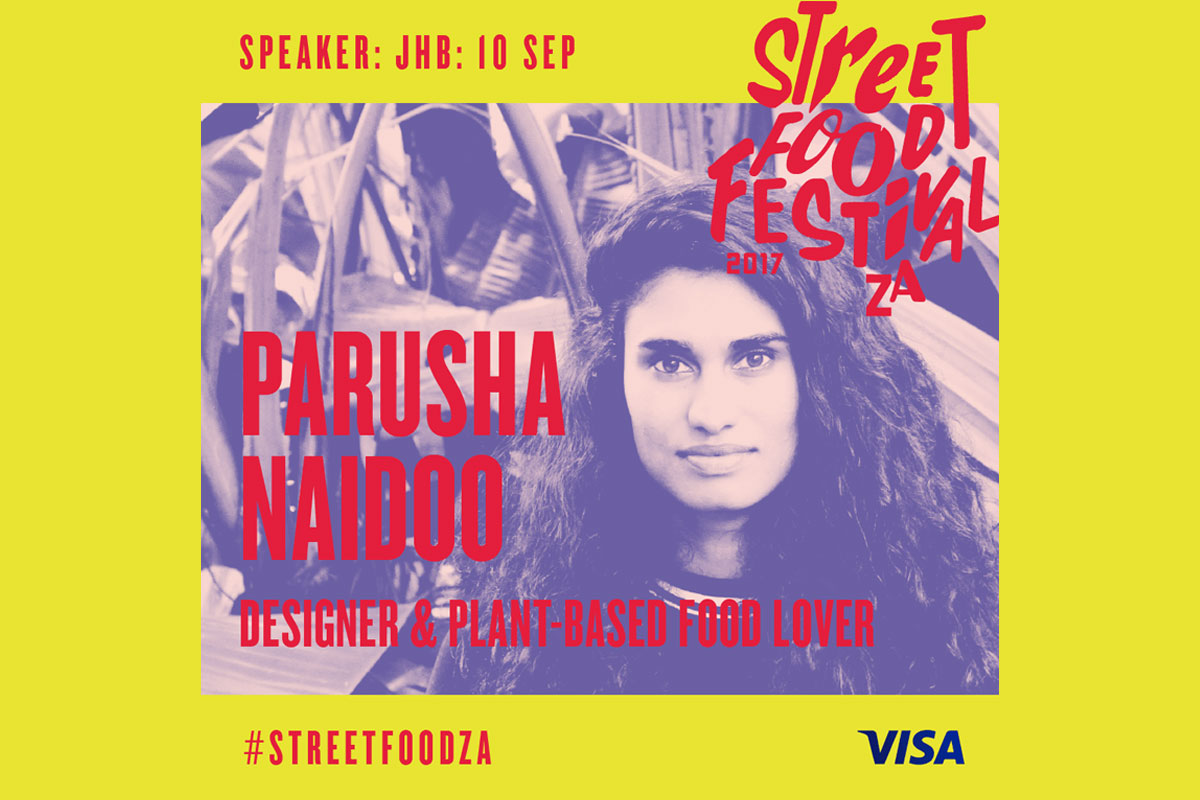 Here is the final program for the talks.
MC: Nyiko Chauke
11:00 – 11:20 – CHIPS! Lightning Talks feat Lee-Ann Orton & Uno de Waal | OSTERIA VINCENZO

11:40 – 12:00 -Dawood Petersen | MAMASAN | Why local food?
12:00 – 12:20 – Jako & Dené van Deventer | THE ROGUE CHEDDAR | Just start

12:20 – 12:40 – Shannon Davis, Jo Theron & Ali Ndlovu | PIMP MY STREET KITCHEN

12:40 – 13:00 – Dorah Lydia Sitole | FOOD ENTREPRENEUR| My 38 year food journey

13:00 – 13:20- Parusha Naidoo | DESIGNER & PLANT-BASED FOOD LOVER | Reducetarianism: The big impact of small  changes

13:20 – 13:40 – Rabbi Dovi Goldstein | IT'S KOSHER