This Pop Up Dinner took place on the 28th of May 2015 / in a cave at The Tempest Inn, Brighton, UK. It was a collaborative meal I created with my cousin Shanthi Perceval Govender. A five course meal for 30 people inspired by our heritage and interest in the anthropology of food, and remixed through our contemporary tastes and ideas.
Unfortunately the quality of the photos isn't great but you get the feeling this event: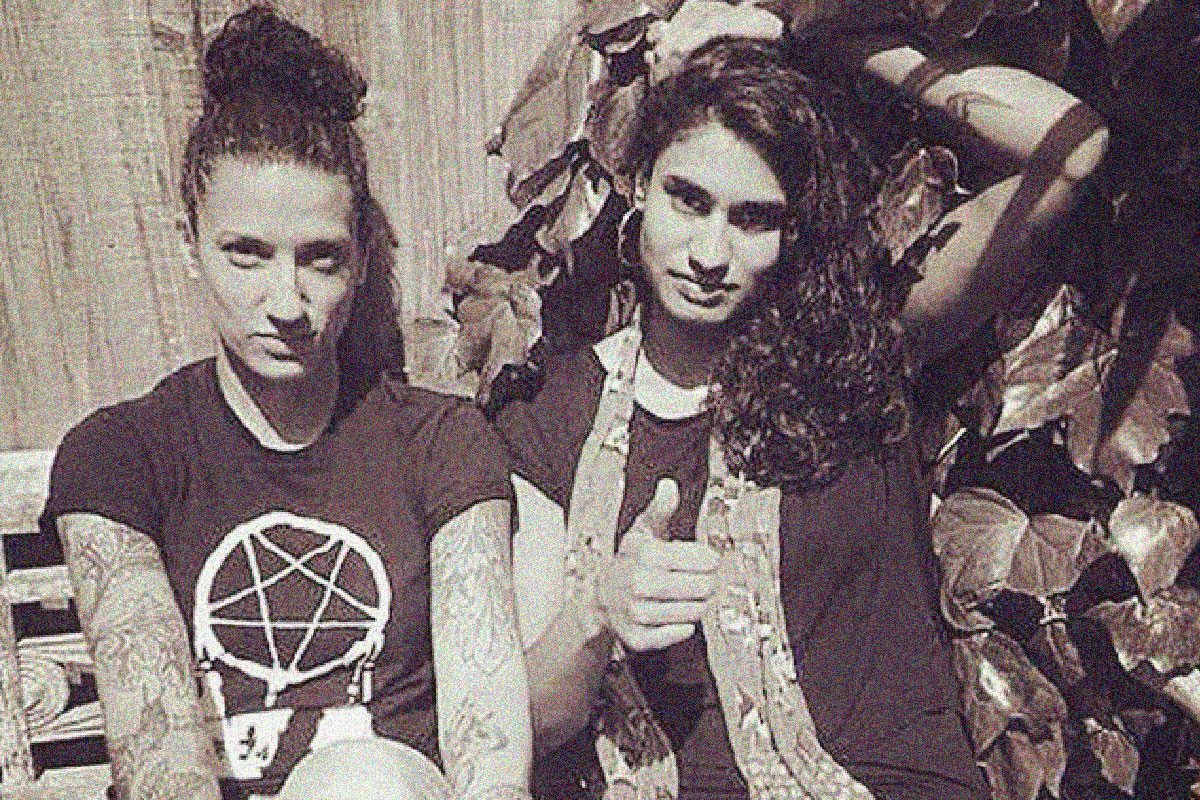 That's Shanthi on the left and me on the right.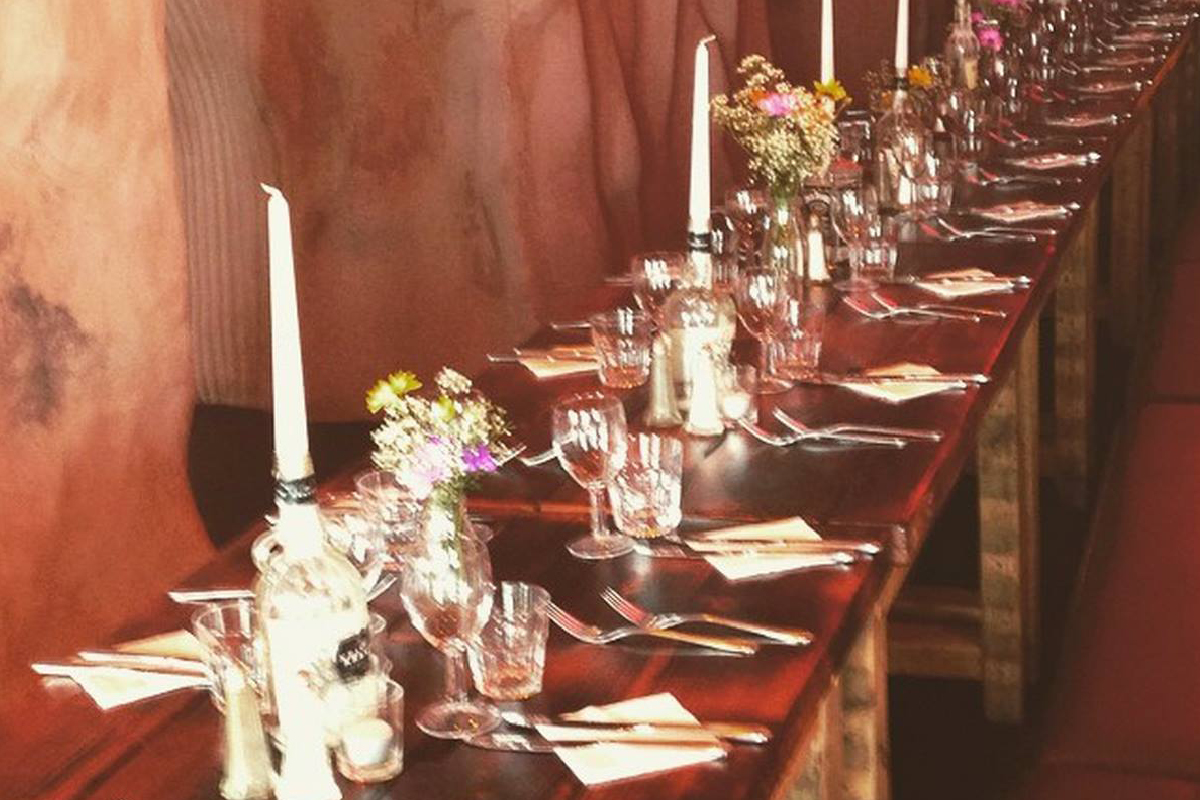 The table above before the party and then below during the party.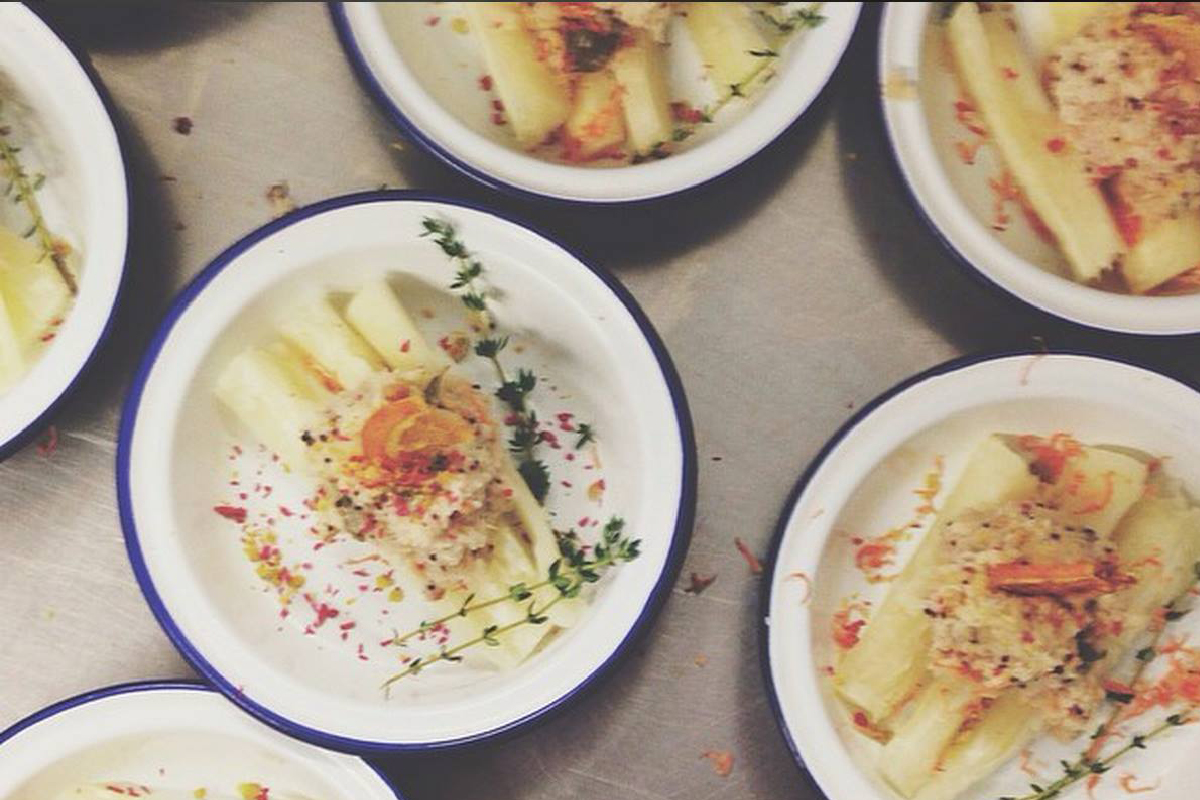 This dish is inspired by Kerala. Tapioca & Chammanthi with rosemary sprigs, dried orange, and beetroot and turmeric coconut sprinkles.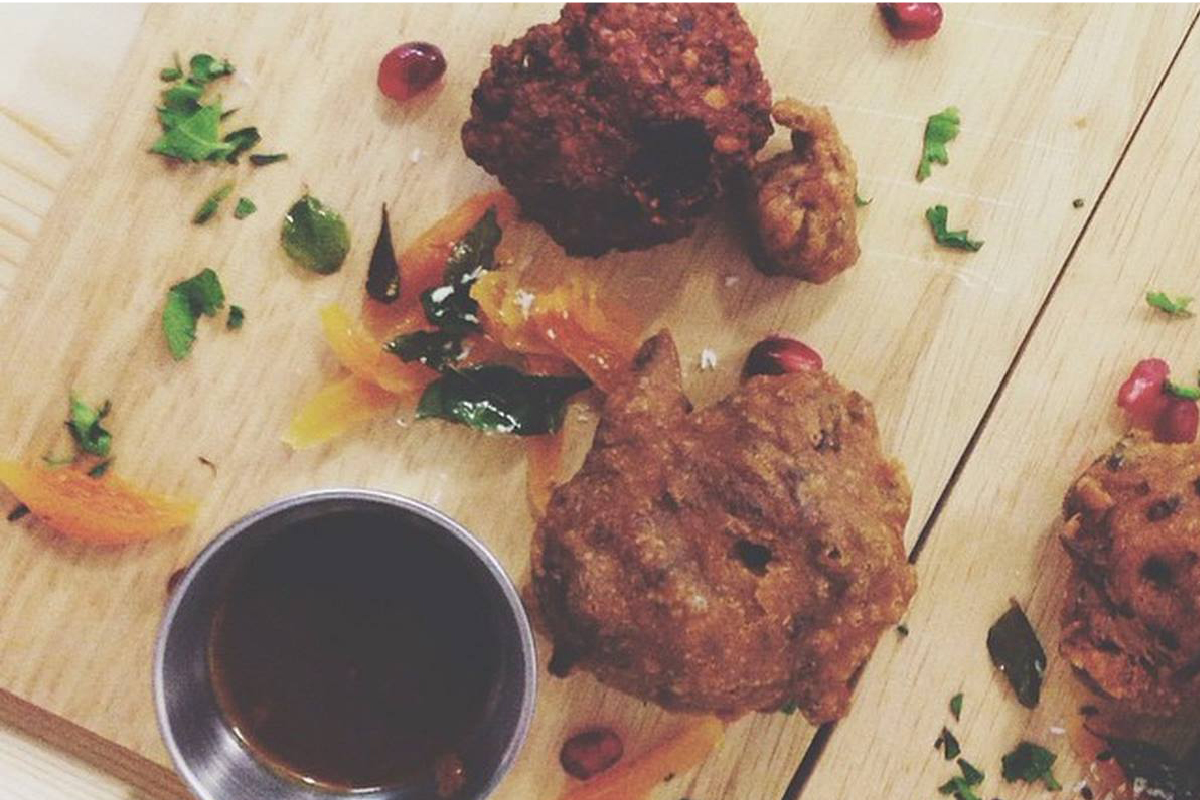 This tradional Indian snacks were remixed with a Malaysian inspired sauce. Carrot Pakora, Beetroot Vada with Apricot Blatjang with pomegranate and parsley
Zanzibar Pilau with almonds, carrot sambal and caramelised onions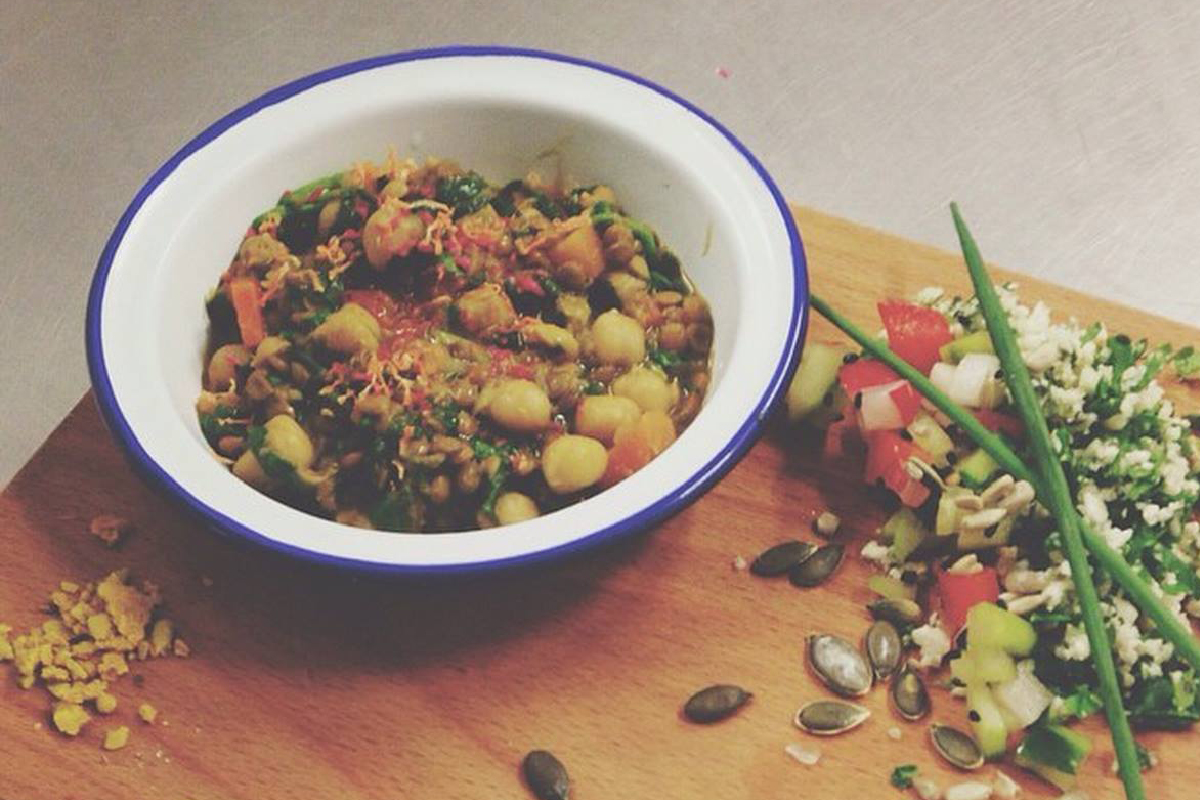 Persian Chickpea stew with cauliflour Tabbouleh, toasted seeds and tomato salsa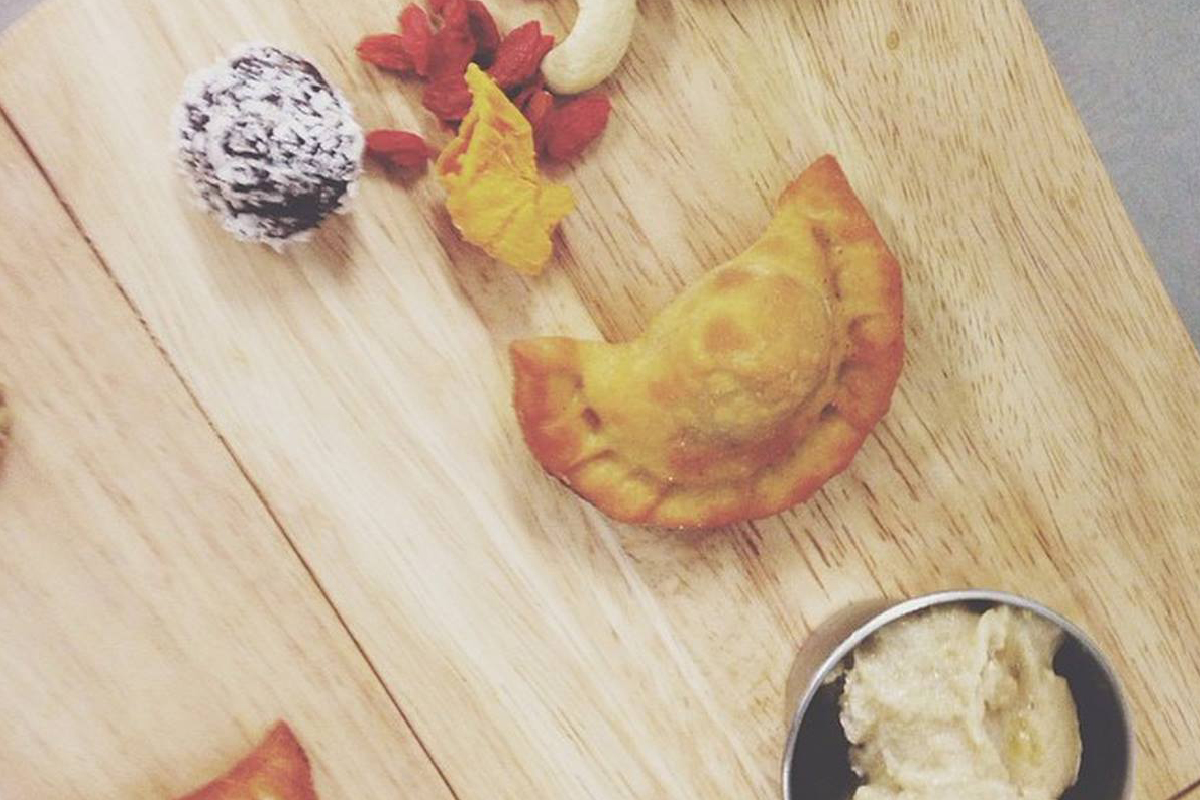 Chocolate samoosas with banana saffron sorbet, chocolate coconut bomb and mixed nuts and goji berries.
The meal was so well received that our guests clapped and gave us a standing ovation as we walked out after the last course was served.